I'm Esther, the owner of Luxury Lotus Spa (Facial Spa, Skin Care, Acne Clinic ) in Tampa, FL since 2015. I'm a Certified Skin Care Specialist, licensed aesthetician, and nail technician. My journey to becoming a beauty expert goes back to 2010 with my own personal struggle with acne. It is through my work learning how to first improve my own skin care, and then my passion to bring this knowledge to others, that I came to truly understand this guiding principle:
Beauty is a state of mind as much as a physical way of being.
In my eyes, all of my clients are beautiful. But you may have blemishes, scars, uneven skin tone, sensitive skin or other conditions that inhibit you from looking and feeling your best. My calling truly is to help you transform your self-image from the inside out, using state-of-the-art facial, body and waxing techniques to reveal your exquisite self.
Everyone is an individual, so there's no "one size fits all."
To best address your unique needs, I take the time to understand your goals and desires. I address your beauty care using skills honed through daily experience and ongoing education, be it a multi-pronged approach to acne, gentle chemical peels for mature skin or microdermabrasion for all skin types — whatever you need, I'm here for you. When I perform full body spa waxing services for women and men, I make sure that my clients are comfortable and at ease with the process.
Esther is Certified Skin Specialist, but her entry into esthetic begin in 2010 because of her own personal struggle with acne. She recognized her calling, taking a multi-pronged approach to acne, chemical peels for mature skin, and microdermabrasion for all skin types. She takes a progressive approach to acne therapy for all skin types including sensitive skin, clearing up acne, acne scars, and uneven skin tones.
Be your best, without any stress
Life is full of plenty of challenges — which is why I have made it my mission to make Luxury Lotus Spa an oasis of comfort and relaxation. By helping you escape the pressures and stress of everyday life in an unrushed, relaxed atmosphere, you'll be able to access a healthier, more vibrant and youthful version of yourself. My goal is to help you achieve flawless skin on the outside while promoting inner beauty.
I look forward to helping the true, beautiful you blossom! For more about our services, click here.
XO Esther Nelson
Esther_TheEsthetician (IG)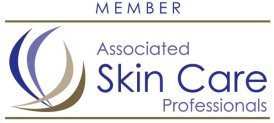 ABOUT LUXURY LOTUS SPA (OUR STORY)
Esther Nelson, certified Skin Care Specialist, licensed aesthetician and nail technician, opened Luxury Lotus Spa in Tampa Bay in 2015 to provide professional skin care, body treatments, and waxing services to help you achieve the results you've always wanted — looking and feeling your absolute best from the inside out.
While we provide a range of services, we specialize in helping you achieve a flawless complexion using a holistic approach and only the best products to prevent, reduce and treat complex conditions including acne, blemishes, scars, uneven skin tone, sensitive skin and aging skin.
Devoted to giving you individualized attention and care in an unrushed, Zen setting, Luxury Lotus Spa is your oasis to relax, rejuvenate, and renew your body, mind, and spirit. For your convenience, services are by appointment only, and we are open late evenings and all day Saturday and Sunday.
Our commitment to helping you look and feel amazing goes beyond the spa, as we provide easy-to-follow skin care regimes you can do at home, Many of the top quality products we use also available for purchase online and in our spa boutique. If you can't make it in for an appointment, no problem! Esther is a Virtual Online Skin Care Expert and can work with you via an online conferencing program (i.e. Skype, FaceTime) to coach you through simple yet effective care routines for even, clear, smooth and healthy skin.
We also offer special programs for our local community: MacDill Air Force Base military families receive a 20% discount on all services. Since you're likely new/recently transferred to Tampa e want to welcome you and say thank you for all that you do.
We welcome all licensed professionals and college students to come to relax unwind and let go of the stress that stands in the way of you looking and feeling your absolute best!
Finally, we are pleased to share with our Tampa community a new program Esther launched for pre-teens and teens in foster care: free skin care treatments to treat acne or uneven skin tone. For these children and for all of our clients, we understand how blemishes and other noticeable skin conditions can lower a person's confidence and sense of self. Clear, beautiful, glowing skin can do wonders to bolster self-esteem — it's our pleasure to provide this service at no charge to children in foster care. (Ask for details.)
For a full list of our Services, click here.
Luxury Lotus Spa (Facial Spa, Skin Care, Acne Clinic ) in Tampa FL