Esther Nelson
Esther Nelson, LE, LNT
Licensed Full Specialist
since 2011
The owner of Luxury Lotus Spa is a solopreneur beauty expert, Aesthetician & Nail Technician in the Tampa Bay Area. She's a proud graduate of Artistic Nails and Beauty Academy located in Florida.
Esther is an advance PCA Skin Specialist, but her entry into esthetic being in 2010 because of her own personal struggle with acne. She recognized her calling, taking a multi-pronged approach to acne, chemical peels for mature and acne skin, and microdermabrasion for all skin types. She takes a progressive approach to acne therapy for sensitive skin, clearing up acne scars, and uneven skin tones.
Esther is a licensed aesthetician and nail technician. She's Physician Care Alliance (PCA Skin) certified to perform Spa facials, clinical facial and advance facial. She's licensed and skilled to perform waxing services for both males and females, Esther is also, Creative Nail Design (CND Nails) certified to perform CND Shellac and Brisa Gel services.
Esther's primary focus is helping her clients transform from the inside out at her exclusive skin care and focus studio. Esther takes a Zen approach to her clients grow, love, and accept themselves. Esther loves what she does and being able to connect with her clients thus, you will never feel rushed!
Esther's mission is to help you relax and escape the pressures & stress that stand in the way of achieving a healthier, more vibrant and youthful you. She's always pushing for self-acceptance and individual growth. She takes a unique approach to skin by promoting beauty from the inside while working on the outside. Her goal is to help everyone achieve flawless skin on the outside while promoting beauty from the inside.
She treats each client the way she would treat her best friends! With understanding, love, and acceptance.
Esther also created a Blog and YouTube channel to give her clients daily access to her motivational and helpful tips and tricks.
❖ WE CURRENTLY SHARE A BUILDING SUITE WITH: DELUXE BARBER AND BEAUTY SALON @ 1251 East Fowler Ave. Ste. E-1 Tampa, FL 33612
She encourages her clients to stay in contact with her on social media. (See Links below)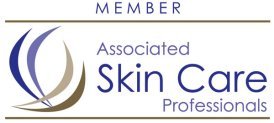 CERTIFIED PCA PEEL SPECIALS:


Healthy and beautiful skin is our mission
At PCA SKIN®, the health and beauty of your skin is of the utmost importance. We believe that a highly educated and skilled skin care clinician is one of the most important assets your skin can have. That's why we educate and certify thousands of licensed professionals each year in the safe and effective application of our professional treatments. This process ensures every PCA Certified Professional is knowledgeable in each of our advanced products. Each graduate of our programs is uniquely qualified to select the best combination of PCA SKIN®products for your skin and get you the results you want. Visiting one of our Certified Professionals is a great first step in achieving your skin care goals with confidence. Esther Nelson Is Currently a Certified PCA Product Expert Since 2011.